How First-Time Homebuyers Can Get the Most out of HUD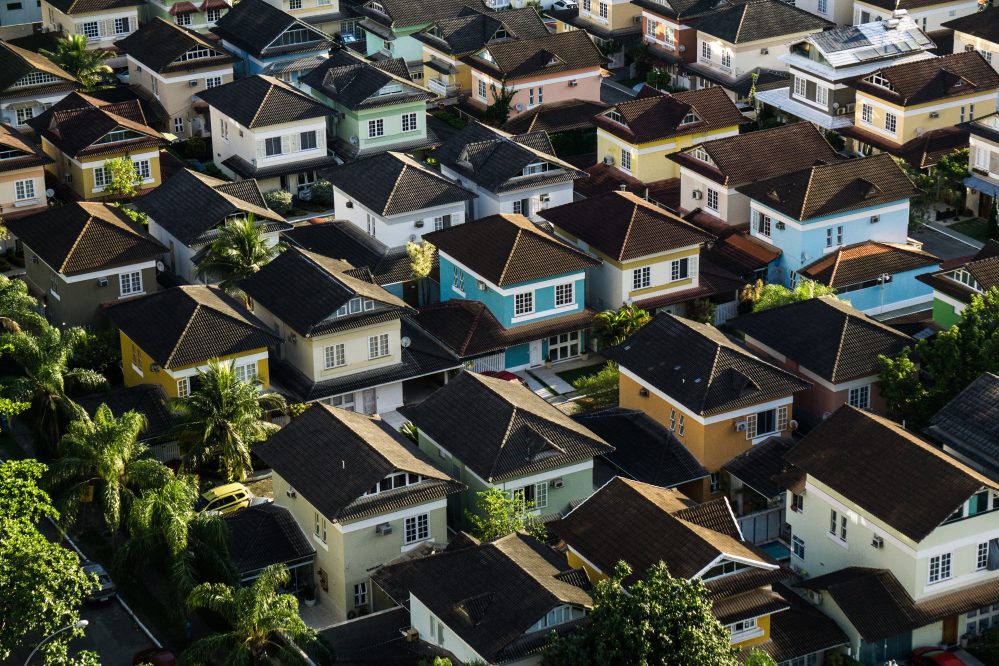 Using HUD as a resource and understanding what the department can and cannot do for you.
Choosing to purchase a home is both a complicated and intimidating decision, filled with questions that continue to build throughout the process. This is particularly true for a first-time homebuyer. Where do you go? What do you ask? Why isn't this easier? It can be a lot to sift through. The good news, however, is that help is available.
The federal government has an established resource, The Department of Housing and Urban Development (HUD), which can not only help answer most of your questions, but also lead you to money-saving options such as alternative loan opportunities and other programs.
Before you get to that step, though, there are some everyday uncertainties that you are no doubt already considering.
How much can you afford?
In order to understand exactly how much you can afford in purchasing a home, you should calculate your income, consider your credit rating, and determine your regular monthly expenses. You could seek help from a financial advisor, but remember HUD has approved counseling agencies to assist you along the way.
While the numbers may seem complicated, they don't need to be overwhelming. Having someone guide you through the process can clear away the questions and help you get a better grasp on how paying for a new home will impact your budget. You must still be on the lookout, however, for "predatory lending" schemes, which may seem appealing, but could cost you in the long run.
How HUD can help
As an example of what you can expect from the resources at HUD, the agency has published a pamphlet of information that may be of tremendous help. "Shop, Compare, Negotiate" reminds you that you do have financial options available to you before, during, and after the purchase of your new home.
After you understand your financial capabilities, take into consideration the aforementioned programs that may be available to you from HUD and the department it oversees, the Federal Housing Administration (FHA). These programs are diverse, and while they can be incredibly beneficial to applicants (and  new homebuyers in particular), there are certain qualifiers that will need to be met.
Here's what you can expect:
You must be able to provide proof of lawful U.S. residency, including a valid Social Security Number, and be over the age of 18.
The programs will take into account what are known as "front-end ratios" and "back-end ratios." These factor in taxes, insurance payments, and current debts, and compare them to your total gross income to compute the funding you may need. During this part of the process, your credit score will be considered.
FHA loans require that you have at least two years of sustained employment.
Unless "uncontrollable circumstances" can be demonstrated, you should also have been out of bankruptcy for at least two years.
As the FHA is an insurer and not a lender, the institution providing you with a mortgage loan must be FHA-approved. HUD will connect you with authorized lenders, who you may work with in coordination with the department to help ensure the success of your home purchase.
Choosing a home
Shopping for a home can be both confounding and exciting. Determining your priorities, whether they be location, type of home, age, amenities, or aesthetics, is something that you should take into serious consideration and enjoy doing. It may take time, but you can find the home that is perfectly suited to your life and livelihood while still adhering to your financial parameters.
Don't be surprised to discover real estate agents shying away from you if you're a first time homebuyer. First-time home buyers tend to be more demanding and often require more direction than the more seasoned property purchasers. Don't be deterred; your needs are of paramount importance. This is one reason why having consultation from HUD and FHA representatives can be invaluable. They can provide you with the knowledge and insight you need to understand where you are financially and make thoughtful decisions.
Why a home inspection matters
Regardless of the home you decide to purchase, remember to have it inspected for your future financial protection. This is not an automatic part of the process. However, the standard Florida Association of Realtors and The Florida Bar contract will have an inspection period, even if you are buying the home "as is."  It is a step that you must request on your own. The seller is not required to provide an inspection, nor is an inspection a necessary component for most government programs for which you may be qualified.
The results of an inspection (or the seller's refusal to have one done) may impact the negotiations of your contract or mortgage agreement significantly. Depending on what the inspection reveals, it could very well change your decision to purchase the home altogether.
Shopping for homeowner's insurance
As you likely know, homeowners insurance pays for damages to your property. This could protect you in the case of fire, burglary, windstorms, hail, and a number of other calamities.
It's important to know, however, that a standard policy typically does not provide coverage for major natural disasters such as floods, earthquakes, or hurricanes. While most plans will allow you to attach these clauses to your policy, they can be expensive. This and other factors may make a difference in determining your choice of insurance.
The majority of homeowners choose to pay their insurance through their lender as part of their mortgage payment, but you may always choose to shop separately and pick the provider and plan that works best for your circumstances and concerns.
Proof of insurance is generally something your lender will require of you. If you do decide to pay for a separate insurance provider and fail to maintain payments to your homeowners insurance carrier, your lender is permitted to obtain separate insurance on the mortgaged property. This would mean two things: first, you may be bound to pay more for your insurance, because the choice is out of your hands; and second, the new insurance policy would only cover the lender. In short, it would be wise to research your options, but whatever you do, remain diligent on your insurance payments.
While HUD and the FHA are excellent resources and can provide tremendous direction and assistance with the purchase of a new home, first-time homebuyers should have someone in their corner protecting their interests. Hiring an attorney can help expedite the process and ensure that standard laws are being met throughout the process. They can even review contracts and prepare documents on your behalf.
If you're looking for someone to help you navigate the legal decisions and documents that come with buying a home, real estate lawyer Bruce Jacobs can help. Give him a call or contact him today