10 Tips to Keep in Mind When Buying Your First Home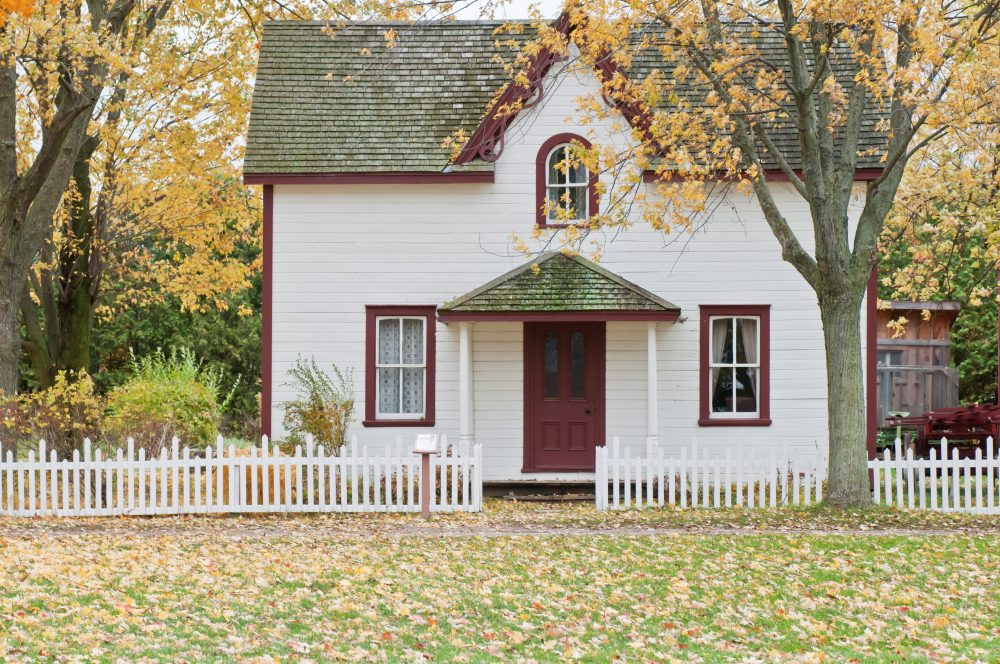 What to Keep in Mind When Buying Your First Home
A checklist of steps to take and information to know before you buy your first home.
Before looking at some helpful tips for first-time homebuyers, let's look at who qualifies. Naturally, people who have never owned a house meet the criteria, but under Federal Housing Administration (FHA) guidelines, which uses the Internal Revenue Service's definition, a first-time homebuyer is anyone who has not owned a principal property in the past three years. This means even if you have owned multiple homes or have dealt with foreclosure, you can still qualify for many FHA first-time homebuyer programs.
As you proceed through this exciting and sometimes complicated process, the more you know, the better your outcome will be.
10 Suggestions for First-Time Homebuyers
Secure representation of professionals who will look out for your best interests.
You need an ally–someone who has your back and will work within your budget, needs, and wishes to help you find the home that meets all your requirements. Real estate agents can assist you in several ways. Typically, there are no buyer expenses because the seller is usually responsible for paying the commissions for both the listing agent and the buyer's agent.
In addition to connecting with a professional real estate agent, strongly consider retaining the services of a knowledgeable real estate attorney. Florida's ever-evolving laws can pose their fair share of challenges to anyone involved in the real estate industry—especially first-time homebuyers. A real estate attorney is your personal advocate. His or her job is to make sure your legal interests are protected and to help you fully understand the intricacies of the homebuying process, including the real estate contract, the inspection process, title insurance, and the closing.
Derive the maximum benefits from your representation.
Working with an agent and real estate attorney will help you avoid costly mistakes that may haunt you for several years, including seller non-disclosure issues. This is because they have direct experience and knowledge in precisely what you need to do to avoid any hidden defects. Be sure to make the most of these relationships. Communicate frequently, and ask them any question you may have. If they seem unwilling or unable to make you a priority, you owe it to yourself to find someone who will.
Know the true cost of the home you are purchasing.
Purchasing your first home must be a methodical process. It should never be done hastily. There are many variables in play that can increase the cost of the home, financing, and closing costs. When you purchase a home, you are borrowing a large sum of money that allows you to complete the transaction. Savvy buyers place equal thought and planning into the cost of the loan in addition to the cost of the home.  Also, many first-time homebuyers fail to budget for the ancillary costs that are not included in the price of the home or the down payment.  These costs could include prepaying for homeowner's insurance and setting up escrows for property taxes and insurance. These expenses can add up quickly:
Secure a pre-approval funding letter from a qualified lending institution before you begin actively looking for your home.
Going through the preapproval process will allow you to know the top price threshold you can afford. It will also help you have a good idea on how much money to set aside to cover the purchase's ancillary costs.
Be specific about your expectations, preferences and budget.
Telling an agent that you want a single-family home in Miramar will have limited value. The more precise information you provide to your real estate agent enhances the propensity for finding exactly what you seek. Do you want a pool with a jacuzzi or a summer kitchen? Also, make sure your agent knows how much you can afford to spend on a home, including the down payment.
Fully understand the financial options you have and the possible constraints you face.
There are many misconceptions and straight-out fallacies that first-time homebuyers assume are true. For instance, you do not need to put down 20% of the home's purchase price to secure a mortgage. Programs for first-time home buyers include specialty services such as approval for lowdown payment mortgages. Some programs require as little as 3% down. There are even programs that are offered through your city or county that can assist you with your down payment. However, everyone will not quality for FHA loans. Be sure to research the participation guidelines to make sure you meet all requirements before beginning the application process. (Be sure to check back on this blog for a future post that fully examines FHA loan requirements.)
Things can move faster than you may expect.
When demand exceeds supply, the housing market favors the sellers. Accordingly, homebuyers should be prepared to act and react swiftly and decisively. In a seller's market, it's wise to have a list of several home options that will meet your needs because you simply may not be able to acquire your first choice. In times of high demand, homes will have multiple offers, sometimes higher than the asking price.
Compare lenders and secure multiple preapprovals to negotiate the best mortgage for you.
If you are approved by one lender, you will most likely be approved by other lending institutions. Minor differences in interest rates translate into thousands of dollars over the term of your mortgage. The same is true with PMI insurance premiums as well as other mortgage transaction fees. Having multiple offers allows you to secure the best deal for you and your family. Also, be aware that lenders use FICO scores, not consumer scores to make their determinations. The minimum FICO score to qualify for an FHA 3.5% down loan is 580. Having a lower score doesn't disqualify you from participation, but you will need to put down a larger deposit.
Have money available for expected and unexpected expenses.
When buying your first home, you will incur purchase expenses beyond closing costs, like deposits for utilities. If you are using all your available funds for the home purchase, you may find yourself in a financial bind when you need to make necessary purchases or even cover costs such as utility connection fees.
Remember the first house you purchase will probably not be the last one you own. Life is unpredictable. Your family may grow. Your job may change. There are countless other possibilities that may come to fruition. It's impossible to foresee all the changes in your future. With your first home purchase, focus on the property that meets your immediate needs and your anticipated needs over the course of the next three to five years. Your next home should be the right home for you now and capable of accommodating you throughout the short-term future.
There is one largely unknown possibility—but one that is growing at a steady pace, that you may want to explore when selecting a real estate agent:
Look into "Broker Rebates."
This makes it possible for real estate agents to share a small portion of their commissions with the buyers as incentives. They are legal in 40 states, including Florida. According to the Department of Justice, "in purchases where buyer's brokers are offered half of a 5% commission, they may compete on price by refunding a portion of their commission to the homebuyer. A 1% rebate on the median-priced home would save the homebuyer $1,843." While not a guarantee by any means, it is something to inquire about with your real estate attorney or agent.
To learn some more first-time homebuyer tips, be sure to read our blogpost, What All First-Time Homebuyers Should Know Before Purchasing for more information on this important topic.  Also, be sure to keep an eye out for the upcoming Parts 3 and 4 of this series that will cover FHA loan requirements and provide a step-by-step guide of the first-time homebuying process.
If you're looking for someone to be your legal advocate and help you understand the legal issues and considerations that come with buying a home, real estate lawyer Bruce Jacobs can help. Give him a call or contact him today.